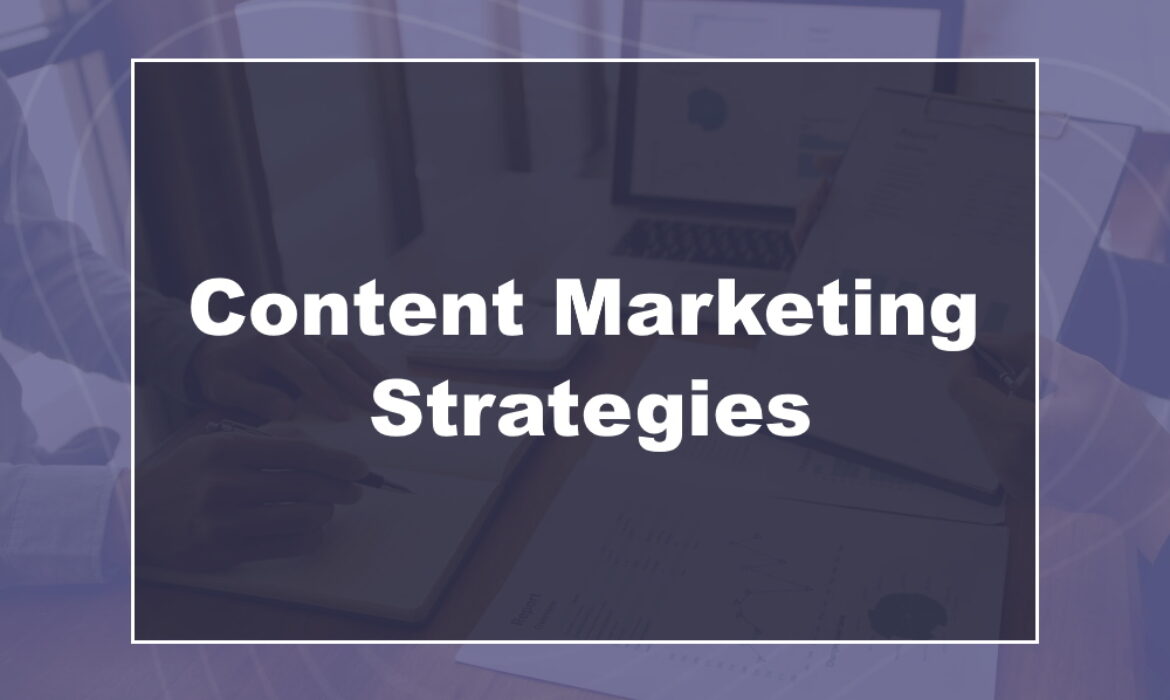 It is estimated that businesses that have their relevant blogs published get 67% more leads than other companies who don't do so. In the past decade, this phenomenon has become extremely common- nothing happens without attention. Everyone in the world is fighting for this attention. It gives rise to more competition among people. However, the only way to defeat everyone and be the winner is to make yourself stand up and be different from the crowd.
What Is Content Marketing?
When you are watching an informative video on YouTube, you are witnessing content marketing in action.
In the most simple terms, content marketing involves all the off-page and on-page SEO services.
These may include:
Blogs

Social media posts

Podcasts

Videos

Memes (the most fun type)

Templates

E-books

Quizzes

Reports
It's drawing customers to your brand by showing them something they are interested to know.
How Does Content Marketing Work?
Firstly, you attract people with content that best suits their needs. If the audience likes the content, they engage with the content, by either liking the blog or leave a comment. This way, we get their email ids, on which we send them more similar content to keep them engaged. Creating content is not enough, you need to distribute it too.
The most common channels to do so are:
Search Engine Optimization or paid ads

Social Media

Email

Forums (Guest blogging)
Let's look at some of the strategies that ensure that your content gets all the attention.
But before that, let's help you understand the fundamentals, the basic strategies that lay a foundation, and the strategy that everyone should be following already.
1.  Specialize Your Content
It's a super competitive world we are living in, everything has become extremely saturated, especially when it comes to business and marketing. You can't please everyone in the room, and neither can you be everything at once. So, this is when specialization steps in. It means specializing in a particular area of the content, service, or product at once, and ignoring the rest of it.
In simpler terms, being the jack of all trades doesn't help when it comes to content marketing strategies because there is too much already happening in the market.
Your content should be able to add value to the market. Also, when you are being general while marketing your content, the message that you are trying to convey gets lost and you have to water it down as you have to include more people.
Reality check: When your content tries to be appealing to all the people, it ends up appealing to nobody.
2.  Create Specialized Landing Pages
Landing pages are simple pages that drive pay-per-click traffic. Their sole job is to turn pay-per-click traffic into leads or sales
Make sure to include clear headlines without any distractions for the visitor.

Explain what the business is about in 2 to 3 sentences under the call-to-action button.

Make the call-to-action button as prominent to the visitor as possible.

Add enough information on the landing page to cater to the customers who like to do their research

Try to add as many call-to-action on your landing page as possible

Create Call-to-action buttons that are conveying the exact thing they'll be doing

You must demonstrate credibility on your landing page by demonstrating some expertise by giving some facts or stats to the visitors. Having some experts and their faces on your site also helps build credibility. Also, the design should be appealing enough, nobody wants to go through a badly designed site.

Your landing page should be capable of offering a lure that's attractive to the visitors

Your landing page should be easy to use.

There should be some kind of result given by your call-to-action, to get people closer to their ultimate goals.
3.  Understand Your Target Audience
If you are meeting customers every day in your coffee shop or your restaurant, then it's easy to know your target audience. But it's difficult to know your target audience when you are marketing your content online. You risk your marketing if you are not aware of your audience. Therefore, it's important to get acquainted with your target audience.
Here are a few things to take into account when learning about your target audience:
Find out how old they are. So, if you are marketing your content online, you will be most likely to market it on TikTok or Instagram if the consumers are relatively younger.

The second thing to consider is the location of your customers. This is essential for ads running, you may want to focus ads on a particular region where your target audience is. Also, you can save money by not targeting other areas.

The third thing to consider is your customers' gender. You can confirm this if you look at the analytics and the data behind the purchases or the visitors on your website.

The next thing to consider is the way of promoting content to your audience. It is significant because of the type of messages you will deliver to them in your content.

For instance, if you have visitors that have a short attention span, you may consider writing short blogs for them with a short paragraph, while making the important stuff bold. This way you can facilitate your customers as much as possible.

Similarly, if you have customers on your site that like to do their research and don't do impulse buying, then you will need to design content that satisfies the concerns that they may have.

The second last thing to know is the type of social media where your audience spends time. For this, you may want to join the groups related to the content you are going to market. You can also look for the publications on which your target audience spends most of their on.

The last thing to consider is what type of content works most effectively for your customers. We tend to think that whatever content we like to put out is what our audience needs. But it's of no use to write detailed guides when all your target audience needs is a short blog comprising the basic information related to the topic.
4.  Create an Editorial Calendar
An editorial component is a key component of the best content marketing strategies because people struggle with consistency and keeping track. If you post something and be consistent for a while. Then your audience will expect more of the content. But if you lose consistency, the audience will also lose interest. So, you need to have a good editorial planned, to keep everything organized and on track.
Here are the things to follow to get the most out of an editorial calendar:
Know your target audience, and come up with content that they love

Keep a track of how well the content is doing

Research the topic thoroughly
5.  High-quality content is the Key
Marketing is an extensive discipline. So, content writers need to know this so their efforts don't go in vain. The content that you are promoting should be well-researched. It should convince the reader of your argument and should convey exactly what you are trying to convey. If you have managed to deliver your point clearly, but made a glaring mistake in the headlines, even then, the content doesn't perform that well.
The content should not have grammatical errors- readers don't rely on the content having grammatical mistakes.

It should have a logical flow. Imagine walking on a track, and it ends suddenly- not good, right? It makes you want to stop walking, right? This is what a broken logical flow does to the readers, they want to stop reading instantly. A content consumer doesn't want sudden bumps or unintended surprises. They want a smooth reading experience.

The content should be original. They shouldn't think that they have read similar content before as well. The content should engage them and should make them curious about the coming headlines. Now it is up to the writer how they make the readers' experience worthwhile. It can be through memorable phrases, distinctive phrases, interesting stories, creative and unexpected metaphors, or even unique case studies. Original content also doesn't include cliches or stock phrases. Such content is a writer conversing with the reader.

A good content writer puts himself in readers' shoes to understand the type of content they want to read. Original content should go through search engine optimization phases to become the content that drives engagement.
Bonus Tip
Here is one of the most effective content marketing strategies that are proven to work most of the time:
Emotional Content Marketing
Most of the content people choose to consume or most of the purchases made are not done rationally. It's their subconscious mind making a connection with whatever they are consuming or buying. This is more spontaneous.
It is one of the most common content marketing strategies to take advantage of how people feel about a situation by adding emotional, catchy headlines.

You have to define your readers' goals. Your audience is on a journey, they may be coming from somewhere or going somewhere. So, where they are going is something that you need to uncover.

You should define your readers' challenges. You need to understand the challenges and help them through these challenges emotionally through the content.

Get to know their desires. You know they have a goal they want to achieve, a challenge they need to overcome, but by taking care of their desire through your content, you are allowing them to rely on you completely.
Conclusion
Content marketing is important as it builds trust in a compounding way which drives value as time passes. The key is to be consistent with the content marketing strategies. You need to grab more eyes toward the content or the products.
 There is a lot of interest and energy revolving around the term content marketing nowadays. A lot of people are doing this right and are also able to see the results, while a lot are also failing miserably. It doesn't matter if you have the best product or service, as long as you are not marketing it, nobody is going to know what it is about.